Find Your Inner Inspiration
High Quality, Homemade Accessories
Welcome to A Caught Dream
A Caught Dream is a safe and welcoming environment for unleashing your inner creativity. Every design and accessory is made by hand from quality parts in Texas, USA.
Check out our newest creation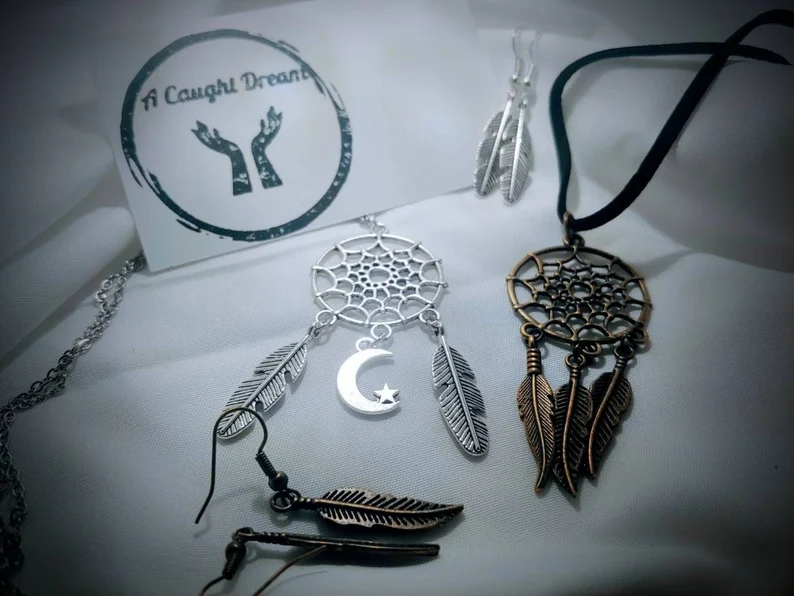 These dreamcatcher pieces make great gifts for yourself and others. Necklaces are about two inches (without the chain) and earrings are roughly 1 inch.
Have Questions? Reach out.
We value your experience above all else. If you have any questions at all, feel free to let us know and we will get back to you as soon as we can. Fill out our convenient form below to reach out.